West Midlands: Take Drugs Seriously
Come along to learn about the impact of drugs in the West Midlands and how we can better protect our community.
Join the discussion about what a new approach to drugs could mean for the West Midlands, your family and your community.
When: May 25th, 2022 | 6 PM - 9 PM

Where: 40 Bull Street, Birmingham, B4 6AF
Cost: Free
Full details here.
Annual Lobby of Parliament
Come and take action with us at the annual lobby of Parliament.
Join us for our biggest lobby yet as we ask our MPs what they intend to do about our failed drug laws.
When: June 28th, 2022 | 11 AM - 2 PM

Where: College Green, Westminster, London - with transport provided from Bristol & Leeds
Cost: Free
Full details here.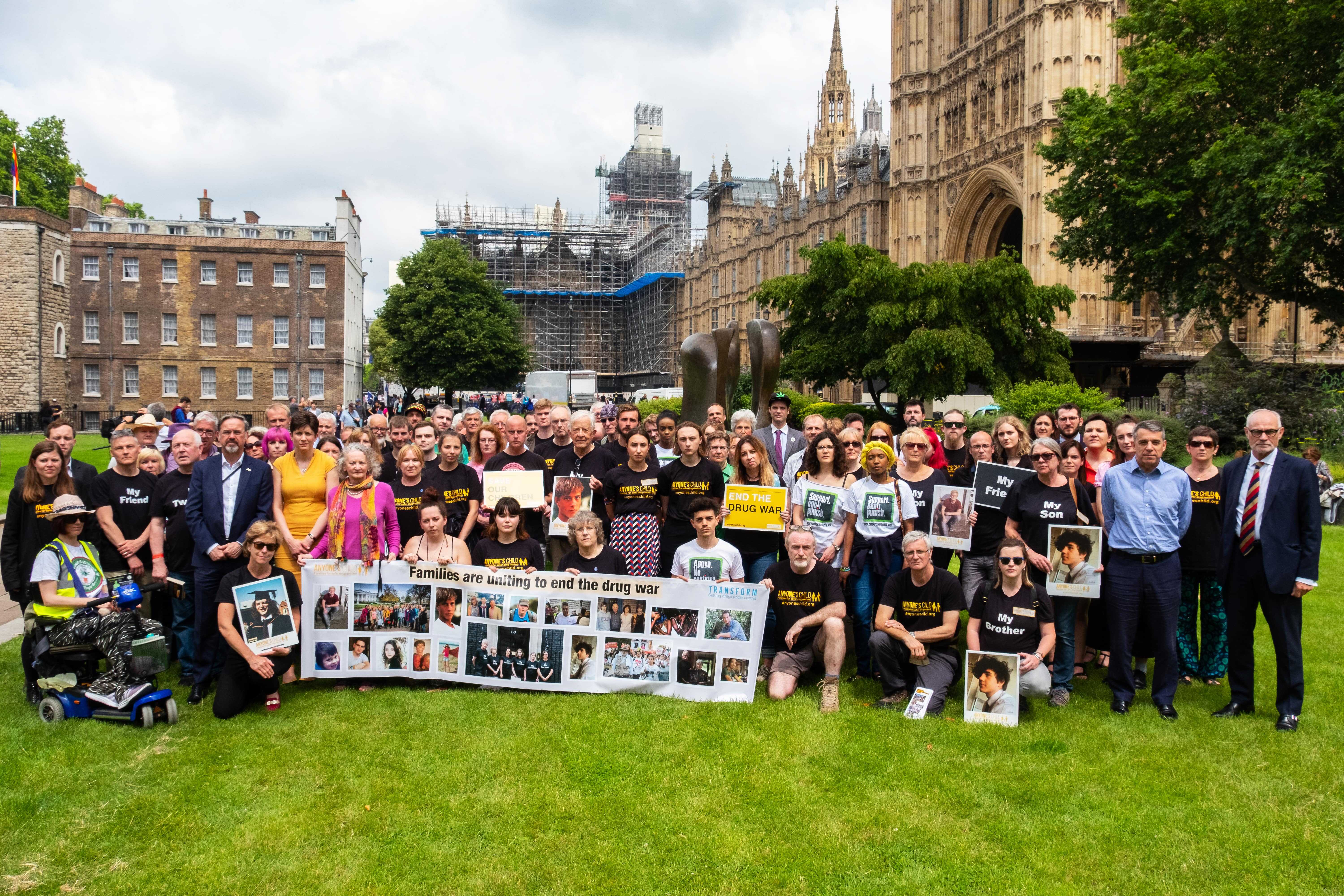 Activist Training
Join us for a free interactive training session for anyone wishing to learn more about how you can get involved in reforming the UK's drug laws.

When: April 27th, 2022 | 6 PM - 8 PM

Where: Waterlooville, Portsmouth
Cost: Free
Full details here.
The Future Of Drugs: Action for Change
Ester Kincová is representing Transform at this Drug Policy Symposium in London. 'Action For Change' will be a unique opportunity to learn from some of the people on the frontline campaigning for drug policy change right now in the UK. Each speaker will educate us about what we can do to make a difference.
When: April 24th, 2022 | 1:30 PM - 10:45 PM

Where: Backyard Comedy Club, Cambridge Heath Road, London

Full details here.
Night Time Economy Conference
Steve Rolles and Anyone's Child Campaigner, Nadia Rees, are speaking on a panel entitled 'Drug Checking: what more can we do to support youth, young adults and the Night Time Economy'. Transform will also have a stall at the event.

When: May 25th, 2022 | 2:30 PM - 3:15 PM

Where: Bristol Beacon, Bristol
Full details here.