May 27th 2021 marked the 50th anniversary of the Misuse of Drugs Act receiving Royal Assent.
As those familiar with Transform will know, it was also a milestone in our #50YearsOfFailure campaign to change the debate on drug policy.
Our first target was to encourage 50 MPs to sign our statement for reform. We are delighted that we have more than achieved that goal, and the number is increasing daily. Now, working with Release, DrugScience, LEAPUK and our other partners, we will focus on expanding the coalition of individuals and organisations who are prepared to stand up and say 'enough is enough'.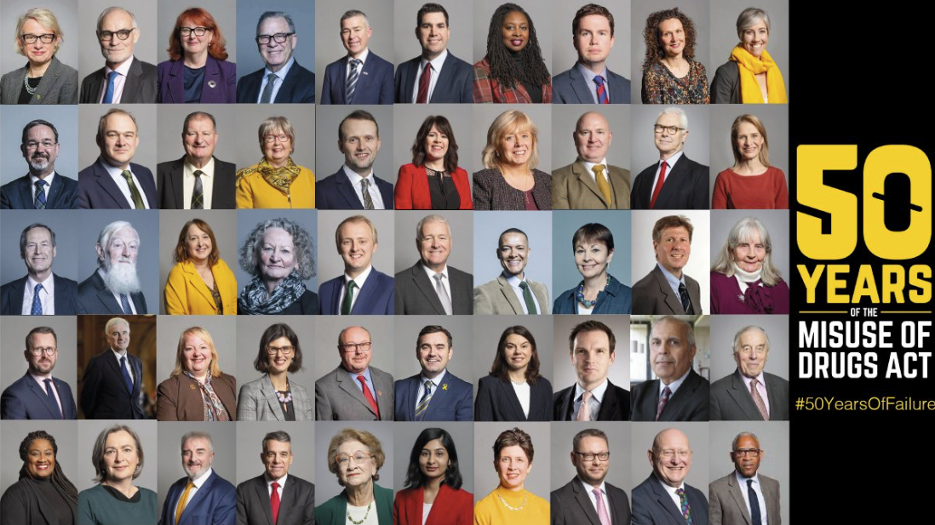 The failure of the Misuse of Drugs Act is clear in new analysis of data that we released to coincide with the anniversary.
It has not reduced use: in 1971, there were fewer than 10,000 heroin users; now there are over a quarter of a million.
It has not reduced harm: drug-related deaths are 30 times higher than in 1971, and currently three times the European average.
It has not made communities safer: every story reporting a crackdown on county lines should serve as a reminder that in 1971 few children were involved in illegal drug supply, whereas now many thousands are drawn into networks of violence and exploitation every year.
In 2020, the Home Office's own independent review of drugs set out in forensic detail not only the scale of the market, but the ineffectuality of the enforcement response so often championed as evidence of success. It stated not only that 'enforcement 'crackdowns' have little impact on the overall drug supply' but that 'they can often have the unintended consequence of increasing violence'. A reality that ex-undercover policeman Neil Woods has often described in stark terms.
The scale of what is at stake has been set out in detail in a number of articles this week, including this moving opinion piece on the human tragedies involved and this detailed report on the legacy of the drug war in the UK.
And yet, despite the overwhelming evidence of decades of failure, we have an equally long history of political silence on the issue. Politicians will admit to taking illegal drugs in their youth, while defending the criminalisation of those who get caught doing the same. Others will defend and prosecute the war on drugs for years, and only feel able to admit its failures once they are no longer no longer in office.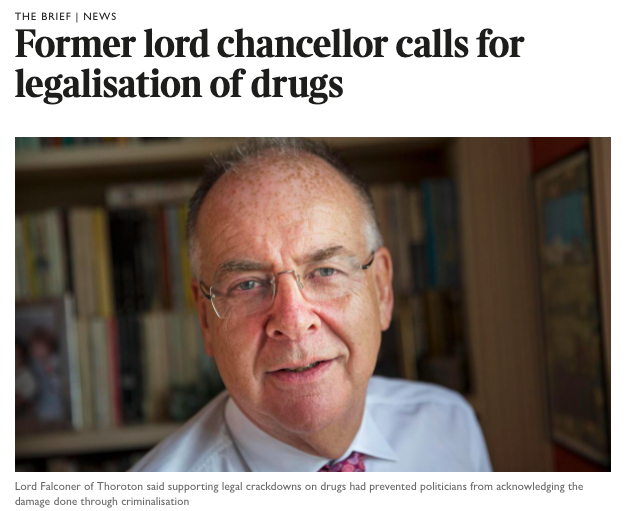 This silence has to stop. As Dan Poulter MP put it in the Times, "We need politicians to feel confident they can address this vitally important issue without being opportunistically accused of going "soft on drugs" by political opponents, or without worrying they will be pilloried in the media".

The fact that over 50 MPs have now spoken out will, we believe, go a long way to changing the debate. We know there are very many more who recognise the failures of current drug policy and would say so if not constrained either by party diktat or fear of a media backlash. Once the spell is broken, and they feel able to speak openly too, we will see that political support for our current approach to drugs is built on the sand of political caution and inertia, not on any shared belief that it actually works.
At a packed parliamentary meeting, we heard MPs from across the political spectrum discuss how to push this campaign forward. They all pointed out that not only was there a moral responsibility to address a policy failure on this scale, but that MPs were often behind public opinion on this issue. By calling for an open, honest and meaningful debate on what has gone wrong, and what we can do differently, we aim to shift that dial.
So what next? This campaign has real momentum, and we are building on it. We have now launched our '50 Voices' set of videos, which brings together 50 personal perspectives from across the UK, and 50 reasons why we need change.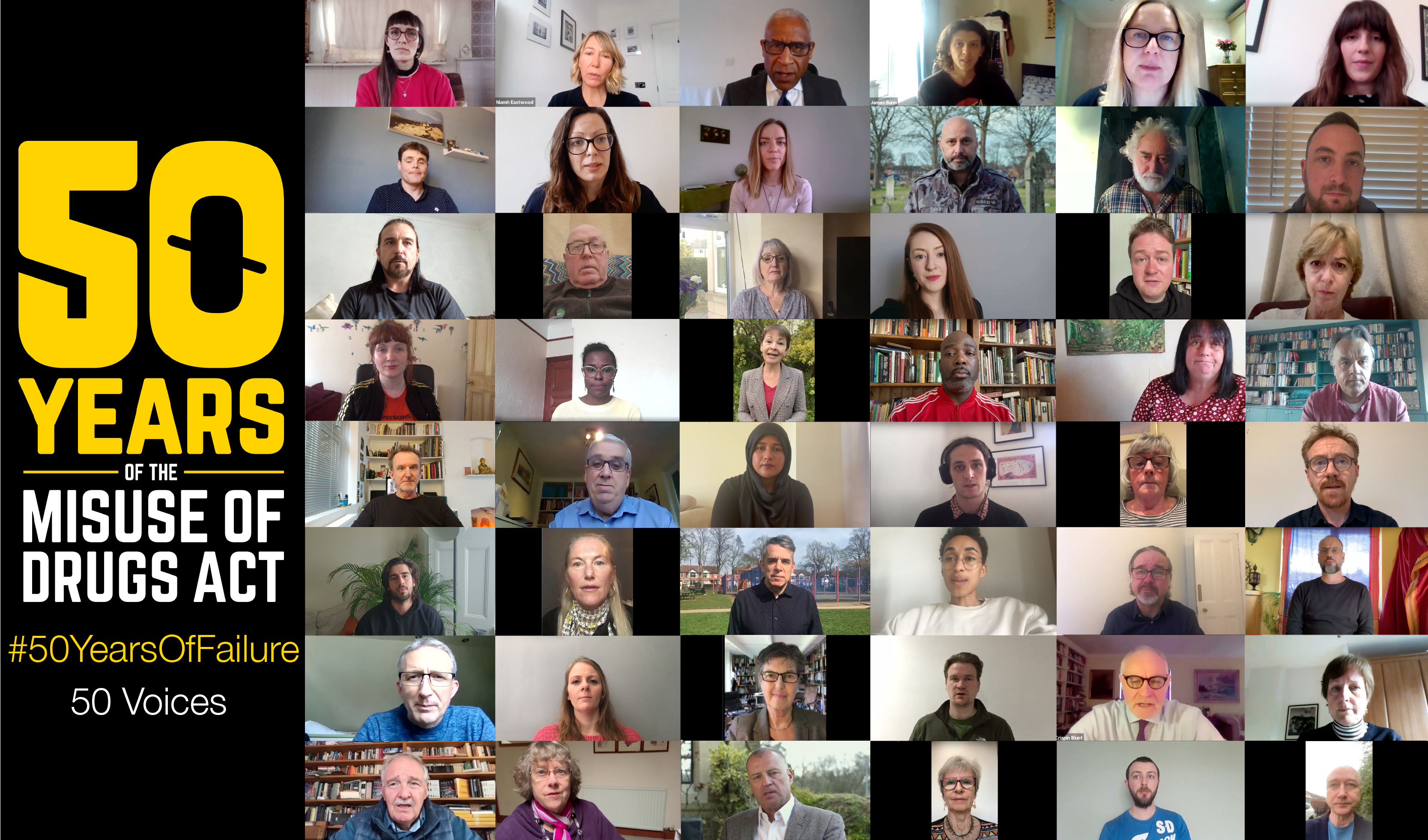 We are working with our partners at Release and DrugScience to launch a series of reports and proposals in October, coinciding with a national conference and the annual Parliamentary lobby of our Anyone's Child campaign. In the meantime, we will focus on expanding the coalition of partners and widening the range of voices calling for change.
Our campaign has achieved its initial goals. We now have a year of activity ahead, aimed at translating the call for reform into concrete action. We invite everyone who supports us to get in touch and get involved. This is just the start of our campaign – and the beginning of the end for #50YearsOfFailure.