You may have heard, but Tuesday 3 November marks Election Day in the US. Americans will be voting on whether to re-elect Donald Trump or to put Joe Biden into office. But that's not all Americans will be voting on, with important drug policy reforms on the ballot paper in a number of states. Here's some of the key votes taking place that you may not have heard about:
1. Oregon is voting on decriminalising possession for small amounts of (any) drugs
Oregon is voting on measures that would decriminalise drug possession for personal use. The measures outlined would see people found in possession of small amounts of drugs for personal use given the option of paying a $100 fine or attending a free "drug addiction treatment and recovery program", which would be funded in part out of the state's cannabis tax revenue fund.
Portugal decriminalised drug possession in 2001, leading to dramatic reductions in drug-related deaths and HIV infections. The Portuguese system was commended last year by the cross-party UK Parliamentary Health and Social Care Committee, who urged the Government to "look closely" at the introduction of drug decriminalisation as part of a wider set of health-focused drug policy reforms. You can read more about the Portuguese experience in our briefing.
2. Four more states are voting on legalising cannabis
Arizona, South Dakota, Montana and New Jersey will be voting on measures to legally regulate non-medical cannabis, with polls suggesting that voters in all states but South Dakota are likely to vote in favour — bringing 17 million more people within legal cannabis jurisdictions. Cannabis is already legally regulated for non-medical purposes in 11 US states, although it remains illegal at a federal level. At a federal level, the MORE Act introduced in the Senate last year (sponsored by Vice Presidential nominee Kamala Harris) would legally regulate cannabis sales and establish a process to expunge past cannabis convictions.
There are important trends and differences in how individual US states have sought to regulate cannabis, which we discuss in our report: Altered States.
3. Mississippi and South Dakota are voting on medical cannabis
Medical cannabis is already legal in 33 US states, with many medical markets now well established. On election day, Mississippi will be voting on a measure which would allow individuals with 20 qualifying conditions to purchase cannabis, at a 7% sales tax rate, and possess up to 2.5 ounces at any time. Residents can alternatively vote for a separate measure, which would restrict medical cannabis consumption solely to terminally ill patients and require oversight by licensed physicians, nurses, and pharmacists. A third option is that residents reject both measures. South Dakota, which is separately voting on legally regulating cannabis for non-medical purposes, will also vote on establishing a medical cannabis programme.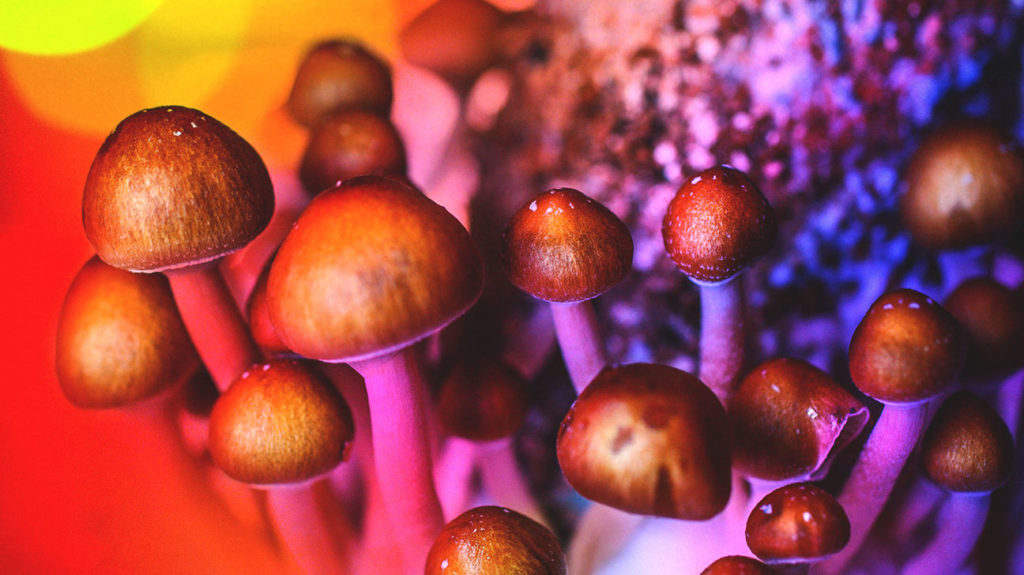 4. Oregon is also voting on legalising the medical use of psilocybin
As well as a landmark vote on decriminalising possession of all drugs, Oregon is also voting on whether to allow psilocybin (the psychedelic compound found in 'magic' mushrooms) to be used for medical purposes. The measure would allow Oregonians over the age of 21 to purchase and consume psilocybin at a 'psilocybin service centre' under the supervision and guidance of trained facilitators. It would be the first-of-its-kind in the US, and hopefully move the debate forward on psychedelic treatment worldwide.
5. Washington, D.C. is voting on decriminalising psychedelics
In Washington, D.C., people will be voting on a measure which would make investigating or arresting adults for non-commercial cultivation, purchase, possession, or distribution of certain psychedelic plants or fungi 'among the lowest law enforcement priorities'. While not technically fully decriminalising psychedelics, the measure would clearly drastically reduce the scope for the criminal law to intervene in personal activities. Criminal laws would nominally remain on the books, but be unlikely to be used, effectively a form of de facto decriminalisation.
Washington, D.C. legalised cannabis possession and personal cultivation for non-medical purposes in 2015 (though commercial sale remains illegal) becoming one of the jurisdictions in the US to do so. With many following since, reform on psychedelics may also see states follow the capital's lead once more.
Harvey Slade, Research and Policy Officer
3rd November 2020
You can read our report on lessons from cannabis regulation in the US here