9th September 2019
At various points in the past the idea of a Royal Commission on drug policy has been proposed a useful way of breaking the drug policy impasse. Both the Greens and Lib Dems have previously proposed Royal Commissions before eventually calling for specific reforms, including legalising and regulating cannabis for recreational use.
The Labour Party has now announced that, if elected, they will launch a Royal Commission into the drugs issue. The shadow Home Secretary, Diane Abbot said today that: "We will establish a Royal Commission to review independently all drugs legislation and policy to address related issues of public health". And that "There is nothing more important than preserving the life of our citizens. Our current approach to drugs is simply not doing that."
We are delighted that the Labour Party recognises the failure of our drug laws to protect citizens and promote health. It is also clear that this movement is occurring across parties. They have all identified a problem. The question is, whether a Royal Commission is the best solution.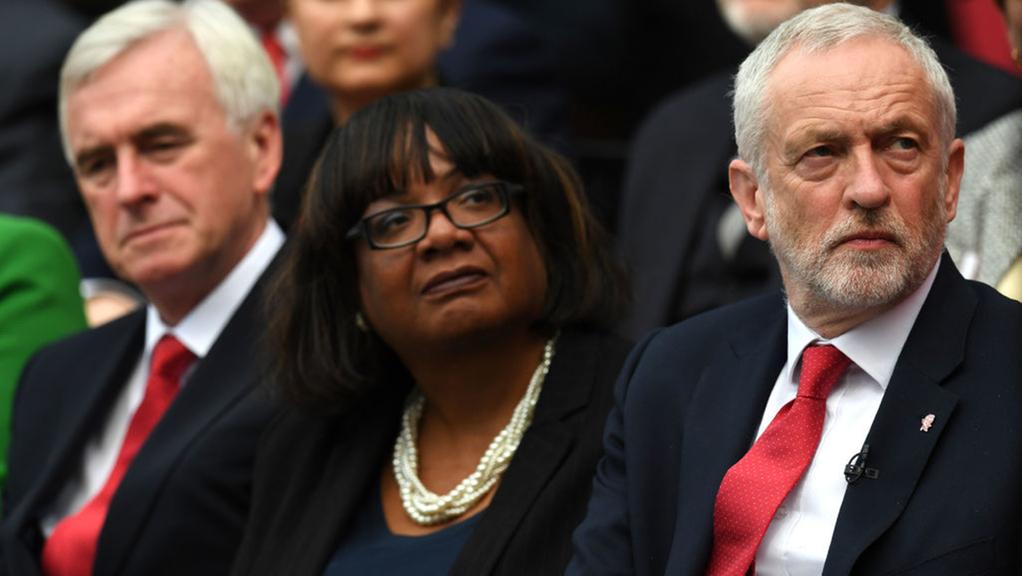 What is a Royal Commission?
A Royal Commission is an advisory committee into a specific issue, convened by the Head of State on advice from Government. Royal Commissions date back centuries, and were especially commonplace in the 19th century. They have become less common in recent times. The last to report was the Royal Commission on Reform of the House of Lords, which concluded in 1998. A Royal Commission is non-party political, and its recommendations are non-binding on Government. Royal Commissions usually take 2-4 years to complete - though some have taken much longer.
There are questions around the scope and terms of reference for any possible Royal Commission on drugs policy. The devil is, as always, in the detail. But the Labour announcement suggests their proposed commission at least, would have a reassuringly wide remit, that includes examining key issues around decriminalisation and legalisation/regulation, as well as other contentious questions such as Supervised Drug Consumption facilities.
As the idea gains political traction it is important to ask how the pros and cons of a Royal Commission weigh up, and also ask if there might be better options available?
Pros.
A Royal Commission is seen by many as a 'politically safe' call. It acknowledges a need for change and demonstrates interest in reform, but without having to commit to specific policy positions that can be perceived as politically risky - a particular issue when it comes to the legal regulation of drugs. Historically, both Labour and the Conservatives have weaponised drug policy, often defaulting to 'tough on drugs' posturing to attack those seeking reform. Backing a Royal Commission that recognises reform is needed would make such posturing very difficult to sustain. As such it may help get some establishment movement on difficult or long-avoided issues, and also potentially provide a reform-oriented platform that could win cross-party support.
Cons.
A Royal Commission could take years to be agreed and launched, and many more to be finalised. A 5-8 year timeline is not unrealistic. For advocates of change this can look like a 'long grass' option to avoid decisive action, rather than a meaningful opportunity to engage with reform. It can easily be seen as tacit support for the status quo, dressed up as a call for change. The Institute for Government has, on a number of occasions, expressed doubt that Royal Commissions are the best way to approach policy change (see here and here).
We face a series of immediate crises - including dramatic resource cuts to services at a time of record overdose deaths, child exploitation in drug markets, and over-incarceration. Waiting five or more years just for a set of recommendations seems untenable. Public opinion is shifting quickly, and certainly running ahead of most mainstream party political debate. The global drug policy landscape is also shifting rapidly - with evidence-based harm reduction gaining ground, decriminalisation now enjoying Pan-UN support, and the legal regulation of cannabis becoming a reality in jurisdictions across the world. In this context the glacial nature of a Royal Commission process may, ironically, end up holding back reform, particularly for more modest but urgently needed reforms such as decriminalisation, cannabis regulation, and safer consumption facilities.
The perception that a Royal Commission is a politically safe call may also prove to be wrong. While it reflects the need for policy to be based on careful consideration, given what we know about the outcomes of previous Royal Commissions it does not suggest strong, principled leadership.
Finally, of course, the findings of any commission cannot be prejudged. Reform advocates may feel confident that an evidenced-based review is only likely to point in one direction. But this is not a given. And even if the recommendations were everything that is hoped for, evidence suggest they may well simply be ignored ignored by the Government of the day (which may well not be the one that established the Commission in the first place).
A better strategy?
While calls for a Royal Commission reflect growing support for reform, Transform have long argued that a Royal Commission is not the best mechanism for moving policy forward. We believe that other processes can deliver similar outcomes quicker and more effectively. Our recommendation is for a Parliamentary Commission (such as was held into banking standards in 2012), potentially supported by one or more citizens assemblies to explore the options; and then a Canadian-style independent expert task force to make more detailed recommendations once the broad policy direction is established.
Reform of our drug laws needs to take account of all the evidence, but that process needs to be efficient, transparent and effective. Committing to a Royal Commission shows the right intentions, but not necessarily the best path to achieving those goals.
Steve Rolles, Senior Policy Analyst