In a letter to The Times on 28 March, Transform and Release joined 22 leading academics and practitioners to call for government action to protect and enhance key services under COVID-19. This letter is from 13 Professors of Epidemiology, Public Health, Drug Policy and Criminology as well as drug treatment service providers, doctors and drug policy groups. It calls for the Government to recognise that it cannot get COVID-19 under control without increasing support for people dependent on drugs.
This group of perhaps 320,000 people across the UK are particularly vulnerable to infection, and suffering the worst impacts of the disease because of underlying health problems. So if they are not 'shielded' to prevent infection, and other harms from drug use, there will be a major increase in pressure on the NHS and demand for ICU beds as a result.
At this time it is clearer than ever that no one is an island - we must stand together to help everyone who is vulnerable, without being judgemental, or the whole of society will suffer the consequences.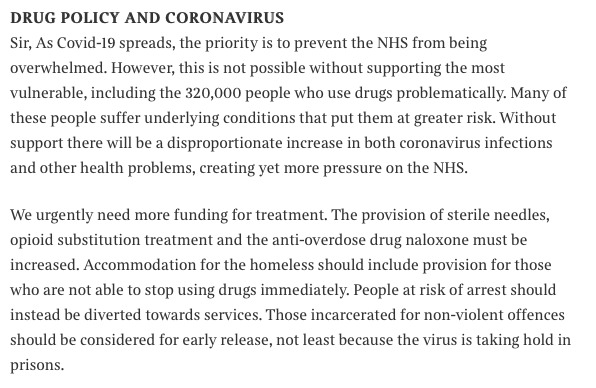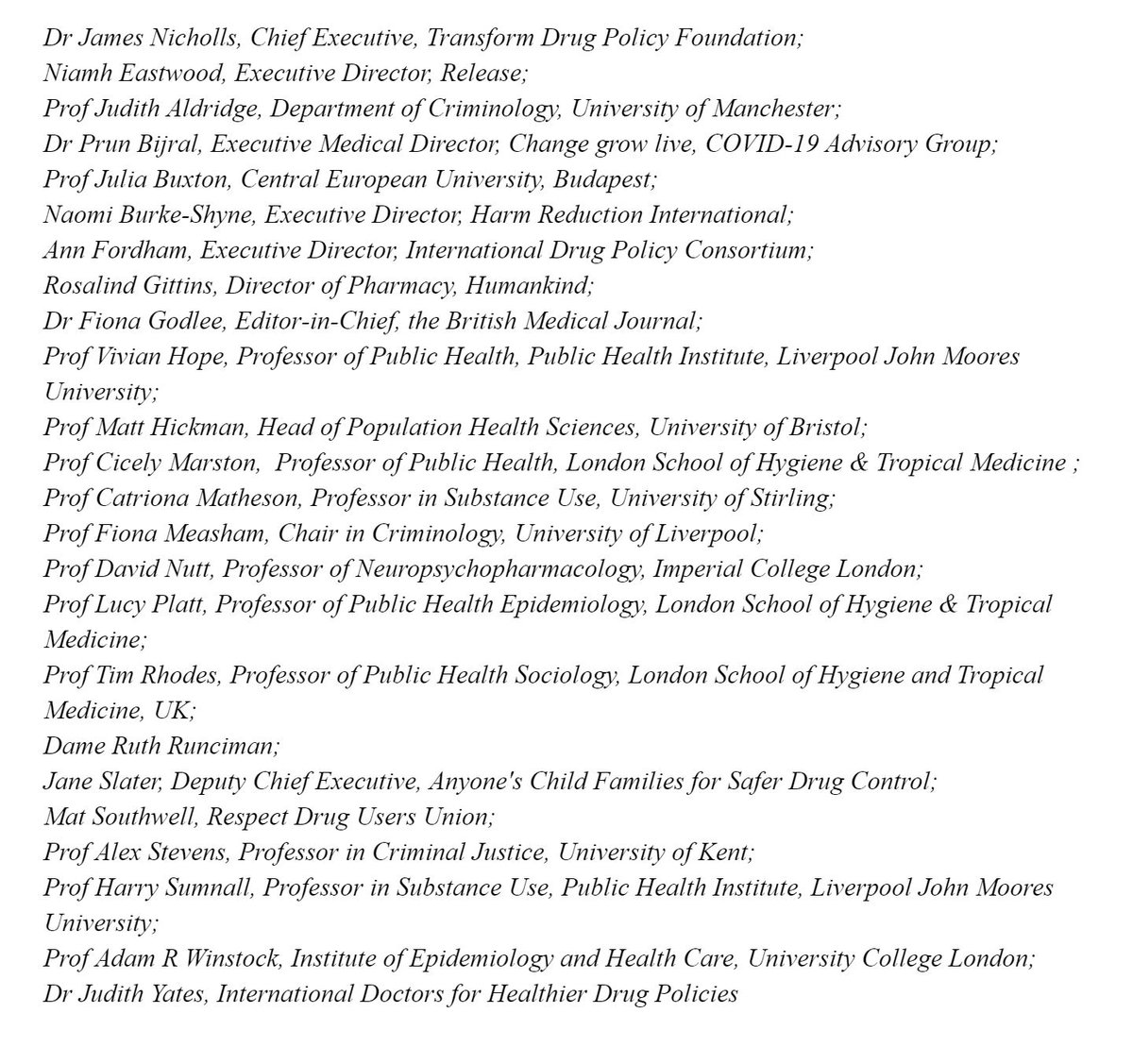 30/03/20