Next month Mexico is set to become only the third country to legalise cannabis for adult non-medical use. How did it get there, and what challenges remain? We spoke to our colleagues at MUCD to find out.
Background
In November 2015, the Mexican Supreme Court ruled that four individuals from the Mexican Society for Responsible and Tolerant Personal Use (SMART) would be permitted to grow and consume their own cannabis. The court ruled that prohibiting people from growing the drug for personal consumption, personal use and private consumption was unconstitutional as it violated the human right to the free development of one's personality. The case followed several years of patient work by México Unido Contra Delincuencia (MUCD), involving the development of individual cases which could test the legal status of prohibition (so-called 'strategic litigation').
After the 2015 ruling, more similar cases followed. On 31 October 2018, the Supreme Court ruled that the law prohibiting recreational use of cannabis in Mexico was unconstitutional for the fifth time. Under Mexican law this fifth ruling set a binding precedent across the country's court system — rather than only applying to the individual litigants. The effect of the ruling was that while the law prohibiting cannabis remained in place, it could no longer be meaningfully enforced, since anyone could cite the ruling and demand that their charges be thrown out. Crucially, the ruling also mandated that the government of Mexico move to formally legalise and regulate cannabis within the next 90 days.
The challenging and contentious process of devising a cannabis regulation Bill has led to the 90 day deadline being extended 3 times by the Court — with April 30th of 2021 now being the final deadline.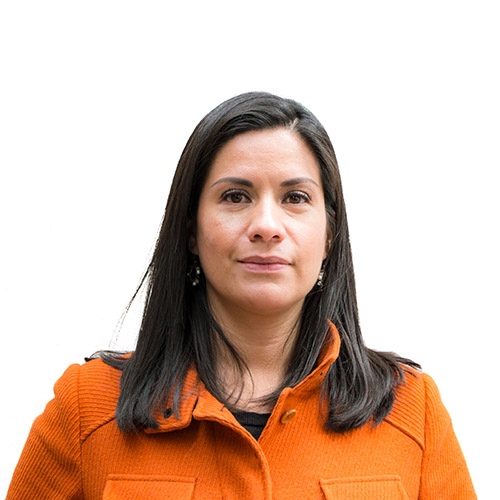 Lisa Sanchez is Director of Mexico Unido Contra Delincuencia (MUCD) — with whom Transform has been in partnership for the past 9 years on the Latin American drug law reform project — engaging in domestic and international advocacy, and producing a range of collaborative publications including the book: Como Regular Cannabis; Una Guia Practica. Below, Lisa explains where the Bill is up to.
The Mexican Congress passed a Bill to legally regulate cannabis. What will this bill do and how has it changed from the Bill they received from the Senate?
"On March 10th Mexico's Congress [the lower house], passed a Bill that legalises adult use of cannabis, and creates a regulated market to supply cannabis for those users. As well as legal purchase through an established system of licensed stores, the Bill included provisions for alternate legal access via self-cultivation or home growing, and cannabis social clubs; membership based cannabis cooperatives similar to those in Uruguay and Spain. The overarching market structure continues to be a more US-style commercialised model, with vertical integration still allowed, so individual companies can own both production and retail licenses.
Unfortunately some specific affirmative actions and equity measures that MUCD and other civil society groups fought hard to have introduced by the Senate have been stripped out by the Congress. Not all of them, but most. So now the government does not have the obligation to provide legal assistance or technical support to growers or small businesses; and now it does not have the obligation to have a specific number or quota of licences directly attributed to indiegenous communities. The only 'good thing' that happened on this front is that now growers from rural communities can actually have a licence that allows them to do more than one activity, a so-called integral license. So growing and processing, or processing and distributing, or distributing and selling — not necessarily just one part of the process.
Who will have responsibility for the new regulatory system?
Congress has also eliminated the obligation proposed in the Senate Bill to create a dedicated cannabis institute to regulate the market. Instead they are suggesting that the existing National Addictions Agency take on this role. This is an executive organ that oversees programmes to prevent addictions, and to produce data on consumption patterns and epidemiology — but basically nothing else. It is not a regulatory body in any meaningful sense. It has no relevant regulatory expertise, no budget, no power, and no legal attributions to be the regulator. That is a very strong criticism that we have. You cannot have a legal market that's going to be so complex to implement and monitor, in the hands of a regulator that is not a regulator and doesn't have the human, financial, or legal resources needed for them to do their job
Have the problems with the sentencing thresholds been resolved?
Not really. Even if they revised the mess that the Senate left in terms of the sanctions regime, basically Congress also preferred to modify the threshold system instead of just removing cannabis from the list of controlled substances. So now we have a five-tier threshold system. The first tier is for people caught with under 28g who won't receive administrative or criminal sanctions. The Second tier is 28g-200g: it has administrative sanctions attached to it and the fines can go up to $US500. From 200g-5.6kg you also have administrative sanctions, but the fines can go from $US10,000 to 22,000 — and you can have an 'administrative detention' for up to 36 hours, but you don't go to jail. From 5-14kg you are processed as a small scale trafficker and face criminal sanctions, so you can go to jail from 3 months to 3 years. But if the authorities prove that you had the intention to sell, or even freely distribute cannabis that was in your possession, then you can have higher criminal sanctions — which seems a very confused approach. From 14kg up, you will be processed as a trafficker and can spend up to 7 years in prison.
But at least people with under 28g will not be criminalised?
Yes, but this remains very problematic. Firstly, the Supreme Court didn't say 'modify the law to tolerate the possession of certain quantities of cannabis'. The court very specifically said eliminate absolute prohibition of cannabis and regulate safe and legal supply sources for people who use it. Therefore, not taking out cannabis from the list of controlled substances and just modifying the quantities that are tolerated for people to possess is problematic because users won't have legal certainty of whether they are committing an administrative infringement, or if they are committing a crime. In our view — and that of the court — it should be neither.
A major concern is that this new system will not eliminate the incentives for police to continue to harass and arrest people who use cannabis, or to use these quantity thresholds to extort people who are caught in possession. The opportunity will remain for police to process people, such as small scale growers or sellers, from more serious trafficking crimes, and then make them pay huge fines, or bribes, just because they will still have that power. We have a big problem with police corruption and abuse of police power in Mexico. The Bill could have helped reduce this burden by removing opportunities and incentives created by the war on drugs, but as it stands, is not doing nearly as much as it could.
So not only does the Bill not follow the letter of the Supreme Court ruling, but in many cases it fails to eliminate the criminalisation of people who use drugs — which was the whole point of the ruling. It also will not prevent the wasting of public resources on enforcing drug laws, because of the incentives I just mentioned. Police forces will still be able to arrest you and to take you through a civic or penal justice process. It's only tolerance of use — not genuine legalisation of use — which makes no sense when we are fully legalising and regulating production and supply to users.

Have there been any positive revisions?

Yes — it's not all bad. Some nonsense requirements that the original Senate bill had for home growing and cannabis social clubs were eliminated. So just the fact that you had to have physical barriers in your home so that the plants wouldn't be seen, and kids couldn't reach them — or the fact that you needed to have explicit consent of all the people present in your home for you to actually use cannabis in your own home; or the fact that you were obligated to let the authorities into your home to verify where your plants are and if you made the necessary adaptations for the plants to be perfectly hidden. That's gone, which is good news. Also some requirements for cannabis social clubs were removed: such as having smoke detectors and extractors; physical barriers for people not to see the plants, and so on. Those unnecessarily restrictive regulations were removed.

So where is the process up to now?

I've described basically what's changed: the law will still need to go back to the Senate, where revisions are still possible. This will be our last chance to address the outstanding problems, but it's a small window of opportunity. After the Senate approves it it will be sent to the Executive for publication; that can take up to 30 days. After that, we will need to see what the deadline is that government sets for harmonising the entire legal framework and creating the secondary legislation needed for all the details such as tax rates, how many licences are they going to issue, what are the criteria that licensees need to meet, what are the requirements for shops and so on.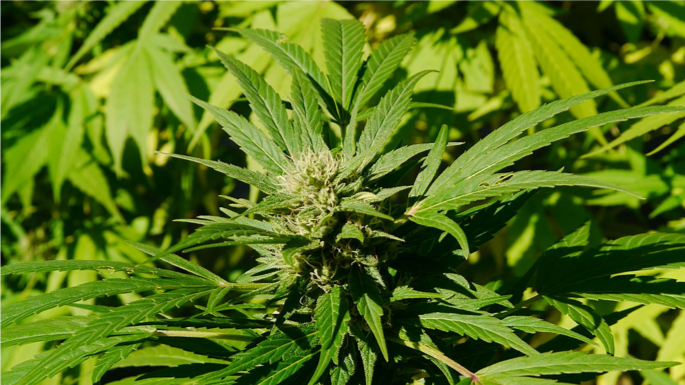 After winning in the supreme court and fighting for these reforms for so many years — how are you and the MUCD team feeling about the new law? Even a sub-optimal bill is better than prohibition?

Precisely. After fighting for these reforms for a long time, we consider this is a positive and historic moment. There is much to celebrate, and the Congress still has the opportunity to correct the path and generate a law based more on social justice and the mandate of the Supreme Court. Nevertheless, even if the Law is approved on current terms, we will still fight in the courts to correct it's flaws going forward. This is a long road and we´ll be monitoring not only the approval of the law but regulations and implementation.

For more detailed analysis of the bill and related developments please visit the MUCD cannabis countdown page (en español).